Waterpolo Development
requires me to be absolutely clear about the impact that
coronavirus
could have on upcoming
HaBaWaBa events
.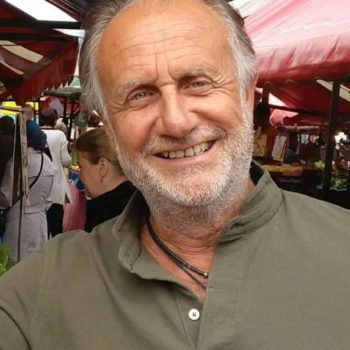 The issue of danger of infection doesn't leave us indifferent, as organizers of international events such as HaBaWaBa International Festival, HaBaWaBa PLUS U13 and new HaBaFive we can only monitor the situation with great attention and a sense of responsibility. Because of that we will not underestimate the problem, but neither get caught by alarmism nor psychosis: our reference point are and will remain exclusively the real facts and official sources. The national and international political and sports authorities engaged in the fight against the virus are our only interlocutors. These authorities, whom we are in constant contact with, are currently engaged in managing the emergency and nothing suggests that in more than two and a half months' time this state of emergency will continue, pushing our events to not take place. So before we go into further details, we would like to inform you that, unless other orders or directives by the authorities,
HABAWABA FESTIVAL and HABAWABA PLUS U13 WILL NORMALLY TAKE PLACE!
In this regard, in order to safeguard the serenity of 200 the registered teams, families, coaches, team managers and kids, we would like to give
3 clear communications
:
Thanks also to the kindness of Bella Italia & EFA Village in Lignano Sabbiadoro, the deadline of the first payment of HaBaWaBa International Festival participation fee is delayed by one month, to April 30th 2020.
Deadline of the first payment of HaBaWaBa PLUS U13 participation fee is delayed to May 15th 2020.
In case – currently not predictable – that HaBaWaBa events should not take place due to authorities' order or because any other reason, the first payment of the participation fee will obviously be returned.
However, I think also it's appropriate to clarify a few other things that can cause confusion. Those who have been at HaBaWaBa – even former waterpolo players with their children, great champions or others -, cannot fail to admit that:
HaBaWaBa is not just a kids' waterpolo tournament or a summer camp! A traditional tournament is about the result and that's it; it's all about goals, rankings, calculations… it's for adults! A campus has only technical/tactical purposes… it's not for these age groups.
HaBaWaBa is not that! The acronym for Happy Baby Water Ball already clarifies everything. HaBaWaBa is joyful event that is built on the values of sport and friendship, cultural exchange – even if elementary due to the age of the participants -, curiosity for diversity. HaBaWaBa enhances fair play and respect for the opponent, in any case. Everyone participates and keeps playing until the end of the event, there are no final eliminations, everyone is awarded. The workshops which all teams participate in during the event are specially designed for kids; they educate children to respect the environment, integration, developing creativity. The ease with which kids of every nationalities manage to communicate with each other, without knowing each other's language, only united by their passion for sport, is a social message of enormous value. Evening meetings for coaches, young referees, and technical workshops are chances of improvement and confrontation that enrich everyone, including speakers… because kids' sport has an higher value.
HaBaWaBa is the creation of Waterpolo Development, a non-profit association that

has the statutory obligation, regulated and controlled by Italian laws, to reinvest all the proceeds of its events to pursuit its goals. Therefore, no one got rich with HaBaWaBa!

Thirteen years ago, when a group of inspired fools created HaBaWaBa despite the skepticism of many people, no one could have even remotely hypothesized that HaBaWaBa would become the dream of many kids in love with water and a ball, a format with so many attempts to imitate, the most innovative event in the world of waterpolo. Today we all know that and we also know that

it won't be a virus, no matter how powerful, that will make HaBaWaBa disappear! HAPPY BABY WATER BALL! Bruno Cufino

– President of Waterpolo Development

My role in