HaBaWaBa Asia
is the new event of HaBaWaBa International Circuit: the 1st edition, organized by
HaBaWaBa Asia Pte Ltd
, took place at
Singapore, on December 2018, from 17th to 20th
. Not only teams from Asia and Oceania will participate in it, but also from other continents.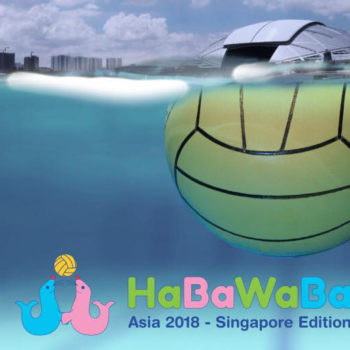 HaBaWaBa Asia was hosted by the
OCBC Aquatic Center
in Singapore, one of the nicest and most advanced swimming pool all over Asia.
HaBaWaBa Asia had a 
13U tournament
and an
 11U tournament
, both of them were played by
mixed
male and female teams
.
14 teams and more than 150 participants coming from 5 different countries showed their passion for HaBaWaBa and waterpolo. Team
Pacer A
, from Singapore, won the gold medal in the 11U category, Team
Chiang Mai
from Thailand triumphed in 13U category.
For any further informations about HaBaWaBa Asia visit
HaBaWaBa Asia Facebook page
or please send an e-mail to
contact@habawabaasia.com
.
HABAWABA ASIA 2018 - 13U TOURNAMENT RULES
HABAWABA ASIA 2018 - 11U TOURNAMENT RULES