In 2019 HaBaWaBa Spain will change venue, moving from Barcelona to Reus: the 2nd edition of the event organized by Spanish Swimming Federation (RFEN) and BIWPA Academy in cooperation with Waterpolo Development will take place on July, from 1st to 6th, at the Catalan town.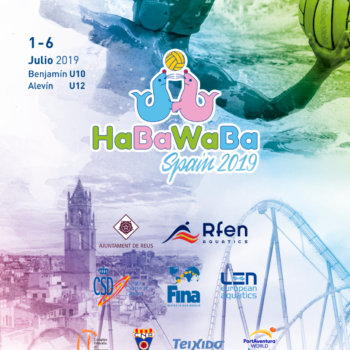 Reus is in the province of Tarragona and it's about hundred kilometres from Barcelona. Both the tournaments U12 (reserved to born 2007 and later) and U10 (born 2009 and later) will be hosted by C.N. Reus Ploms, however the little players will visit also the PortAventura Park. 
HaBaWaBa Spain is a local event reserved to teams from Spain, Portugal and Andorra and it's part of the HaBaWaBa International Circuit along with HaBaWaBa North America, HaBaWaBa Greece, HaBaWaBa Asia and HaBaWaBa Argentina.   
Click here for further informations about HaBaWaBa Spain