Szeged are the new champions of the boys tournament at HaBaWaBa PLUS U13 2018. The Hungarian team has won the competition beating the fellow nationals of Ferencvaros at the end of a very tight final game.
FTC players were able to tie four times during the game, however in the last quarter Szeged scored twice in one minute, taking 6-4 the score; then Ferencvaros have failed a penalty shot, leaving the victory to the compatriots. With only 12'' on the clock, Ferencvaros managed to reduce the distance, with Szeged winning 6-5.
Therefore Szeged write their name on the winners album of HaBaWaBa PLUS U13: before them, Club Nataciò Barcelona won the competition in 2016 and and Ferencvaros triumphed last year.
All the team on the podium (Gold and minor trophies) at HaBaWaBa PLUS U13 2018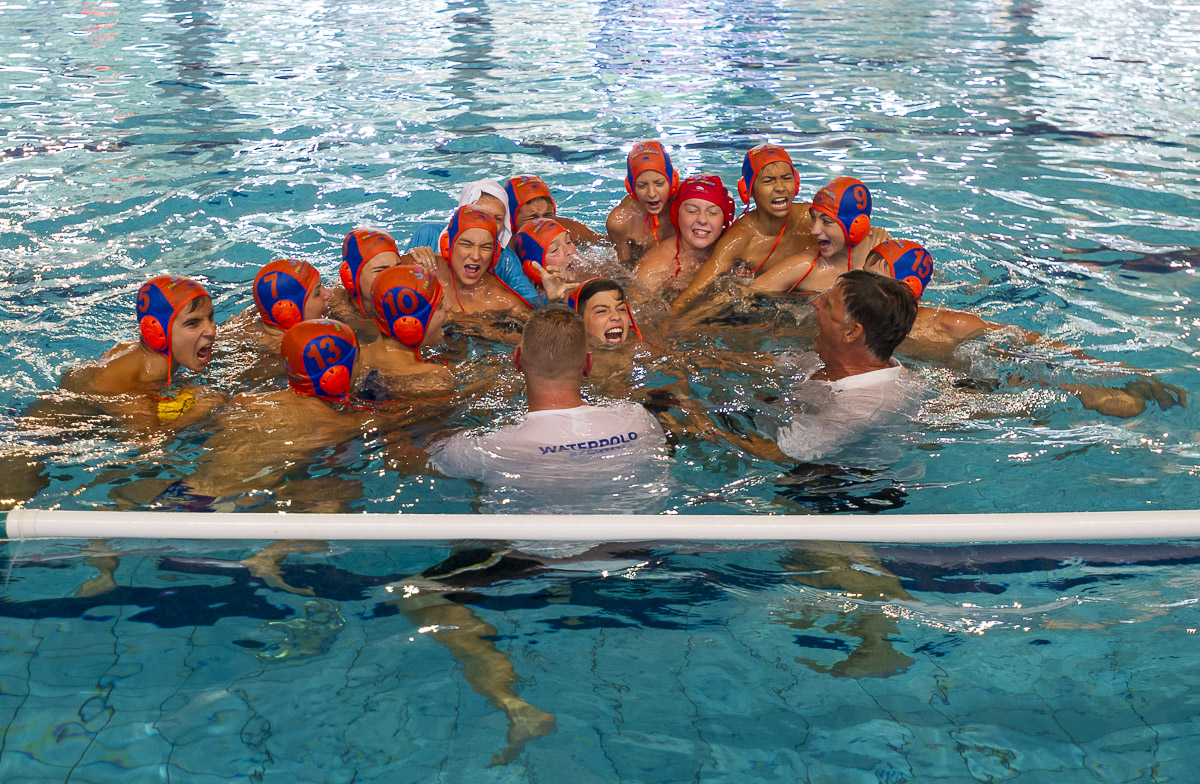 Images by DeepBlueMedia