in their first HaBaWaBa International Festival.
We're talking about the players of
SSOR Astrakhan
, team coming from the city of Southern Russia, which registered two teams for the next edition of the event in Lignano Sabbiadoro (June, 21st-28th): the
Caspian Frogs
and the
Caspian Pirates
. "For a long time we have been waiting for attending an HaBaWaBa tournament - Nikolay 
Nechaev
, one of the coaches of SSOR Astrakhan, says - at the end we chose the International Festival because it takes place in Italy,
the nation that, in this moment, is playing the best waterpolo in the world
, as we saw at the World Championships in Gwangju. If we have to learn something, it's better to learn it from the best".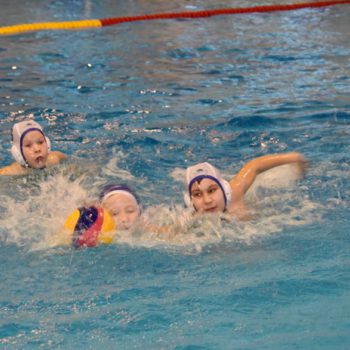 Nechaev is a former player of the Uzbekistan national team, he also won a silver medal at the 1999 Asian Championships in Bangkok. "In my carreer I played here in Astrakhan. It's a city with a good tradition, here waterpolo was popular and the club also won national titles when its name was

Dynamo Astrakhan

. Currently our waterpolo academy has about 40 kids, boys and girls, from 15 to 8 years old. The youngest train three times a week, the oldest every day. In Astrakhan there is passion for waterpolo". Now Nechaev and his colleagues hope to increase that passion by bringing the young players of SSOR Astrakhan to the

13th edition

of the HaBaWaBa International Festival. "It will be an important opportunity to meet coaches and teams not only Italian, but from many parts of the world. If we want to improve, we need to compare and compete with other realities. It's also important for the growth of kids, they could meet peers from other countries, sharing with them their love for waterpolo. I'm sure that in Lignano they will have a lot of new wonderful memories". There are still 6 months to go before the Festival, but the kids from Astrakhan are looking forward to being on Lignano. "We're six months away, but

HaBaWaBa is already the main topic of my players' chats under the showers or in the locker room

. The kids are dreaming of coming to Italy to play HaBaWaBa". They will have to wait a little longer before embarking on their journey from Russia to Italy: a long flight for the love of waterpolo.

   

They will travel more than 3,000 kilometers to participate